I finished another drawing of Luke, again in the dream role of Thranduil, the Elvenking of THE HOBBIT (GdT's next films). This time, I tried to make him look more like the book version--with the leaves crowning his hair, as a warrior, with armour and more forest-like. I'm not sure I succeeded, but it was definitely a lot of work!
EDIT to add:
One more thing--I made his crown as a sort of "wink" to the facial scars he has as Prince Nuada. It ended up looking a bit like a mask, but I like the idea that there would be a reference the fans might enjoy!
Here it is--
Luke as Thranduil, take 2!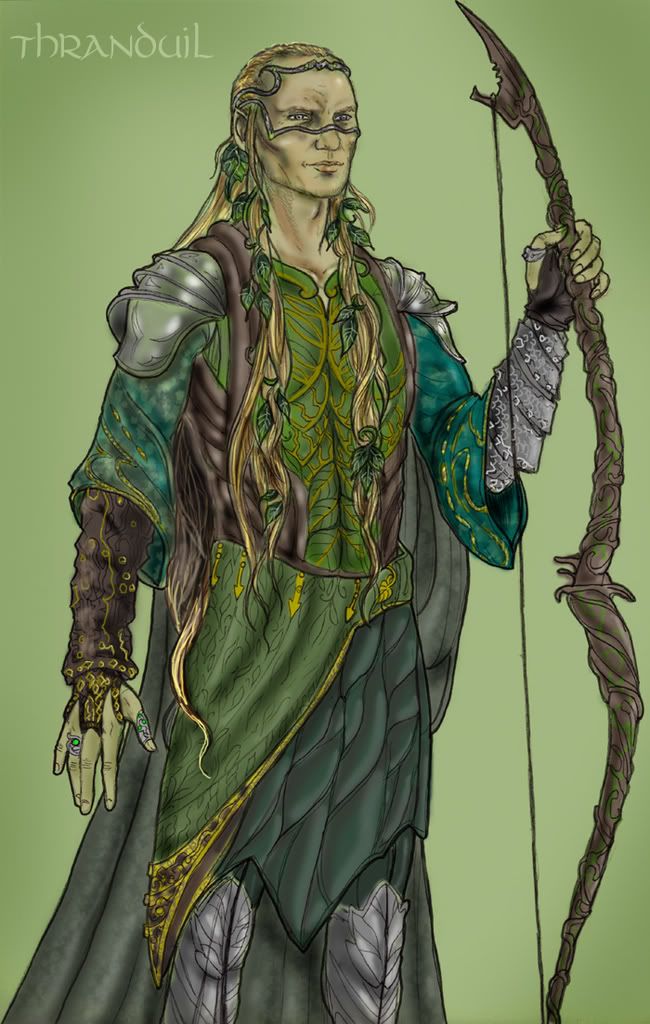 Hope you like it.