Hitman Interviews
Some really insightful interviews with Luke Goss have been released over the past week.
If you missed any of them, you can find them all here.
The Fan Carpet's Oliver Hayes sits down with British acting heavyweight Luke Goss about his new independent British thriller Interview with a Hitman. Luke tells us why he got involved and what the future could hold for director Perry Bhandal.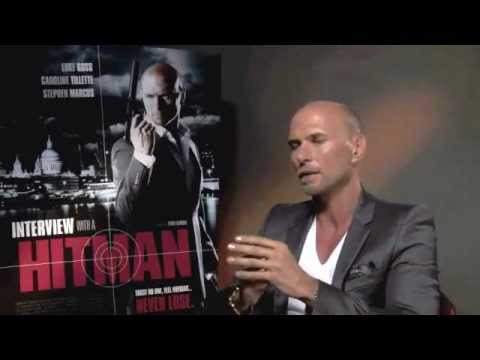 Exclusive clip, Victor takes us on a cookery tour of his favourite kitchen but when he realises that he has no ingredients, he loses it and some unlucky punters get the brunt of his anger!
Read Full Article and View Exclusive Clip
Helen Earnshaw: I caught up with Luke while he was in London to chat about his new movie as well as the movie and TV projects that he has on the horizon.
Luke Goss interview: Interview With A Hitman, Death Race: Inferno, Red Widow and Inside
Duncan Bowles: A quick look at Luke Goss' CV reveals an actor dedicated to his work, seeming to go from project to project without stopping, resulting now in his own action movie franchise (Death Race) and, as he states below, a point in his career where he can choose the projects he'd like to work on. One thing that's become apparent to me after watching more and more of his movies is that his performances are always strong and dedicated, even if the film around him isn't so much.
By Florence Vincent: When I mumble nervously that this is my first ever interview – Bros joke going straight out the window – Goss generously cheers me on and all kind of nonsense floods my brain ("LUKE GOSS: WORLD'S NICEST MAN?"). After a moment's quiet reflection, though, I clear my throat and manage to articulate something resembling a question.
Adam Steven Kelly's audio interview with Luke Goss.
**ATTENTION: CONTAINS SPOILERS **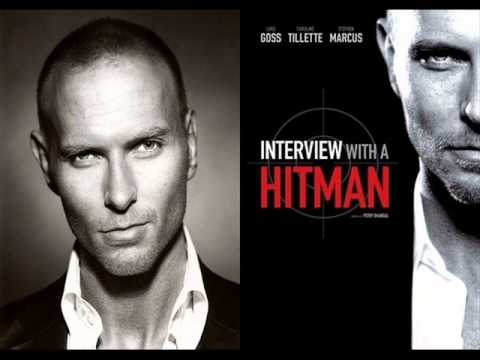 Interview with Perry Bhandal By Rebecca Cain
Perry said: "I had seen Luke in Blade and knew he could do it. Working with Luke- it was great. I had a very clear vision of what I wanted. He worked so hard to give me that."
Stefan Pape: Having starred in films such as Blade II and The Man, Goss discusses his move into acting, as well as his desire to finally start performing in British productions following a lengthy stint in the US. Goss also reveals the differences between big Hollywood blockbusters and smaller indie British films such as this one, whilst also discussing his delight at working with first-time film maker Bhandal…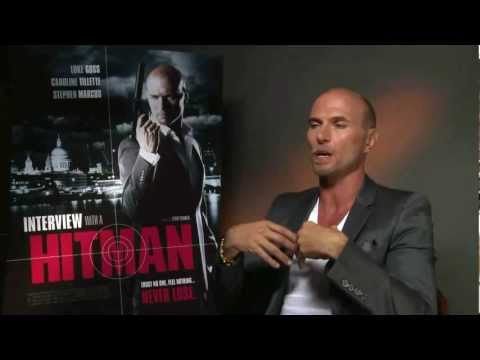 Perry Bhandal talks to BBC Radio about Interview with a Hitman andworking with Luke Goss
INTERVIEW: Perry Bhandal
How easy was it to cast Viktor?
Viktor was the only problem we had with casting. We had so many auditions, it got to the point where I thought maybe I'd written someone that couldn't be played! He's a very stoic character, and we kept getting two types of actor come in. We either had someone playing a James Bond-type role, which was totally not what I wanted, or we had somebody who just had nothing there, and was emotionless. We got the casting director to send out a request, though, and that's when Luke's manager got in touch. I was familiar with him from Hellboy 2 and Blade 2, so I watched the films again and I knew straight away he could do it, because he was just communicating so much through his eyes.
He'd played two characters that were quite stoic, but with bursts of emotions, and that's really what I need from Viktor. I wanted a character, who (when he does show emotion) is like a klaxon is going off! So we cast him right away, and I knew that with Luke we could absolutely deliver on the film, and make it a success. But even I hadn't predicted how well it would do – with Berlin, and Cannes, and selling territories worldwide. Luke's even said it's the best film he's ever done, and he's come over to do all of the promotional press and TV!
Luke Goss On Interview With A Hitman, His Love Of Film And Future Projects.
Brendon Connelly: I called up Goss recently to speak about this film, about Goss' future projects as a writer, producer and director, and about his ongoing love of cinema. Here's some of what he told me, starting when I asked him why he has chosen to promote this picture in particular with so much of his personal time and energy.
Interview With a Hitman
Reel Cinemas - UK Showtimes
York, Borehamwood, Kidderminster, Hull, Windes, Quinton
Mon 23rd: 13:40
Tue 24th: 13:40
Wed 25th: 13:40
Thu 26th: 13:40
Click here for Showdate Changes and Email Updates
Coming to DVD through these Distributors
UK – Kaleidoscope Distribution
United States – WellGo USA
Germany – EuroVideo
China – Universal Full Band Media
France – FIP
Japan – Fine Films
Middle East – Front Row
Thailand – M Pictures
Malaysia – Ram Indo
Korea – Joy N Contents Group
CIS, Baltics – Big Movie
Benelux – HOM
India – One World Movies
Indonesia – MVP
Greece – Hollywood